Posted by Jennifer Gumbel on May 30th 2019

In her Motion to Organize weekly column, lawyer Jennifer Gumbel talks organization, productivity, and more.
Okay. You might be convinced you need a planner.
You might think bullet journals are neat, but you really don't feel like creating your own product. Well, if you're a lawyer, Bindertek and the actual lawyers behind Lawyerist put together a planner tailored just for lawyers who need a customizable, but not do-it-yourself, tool.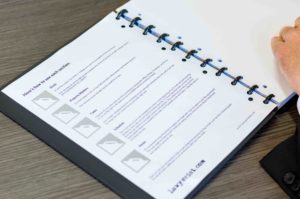 One of the things I love about this planner is that it's a disk notebook system. That means that you can cleanly add and remove pages without the bulkiness of a ring binder. Don't get me wrong, I love binders, but they can be a bit unwieldy to be an on-the-go tool. It's customizable, with refills and tabs, to meet your specific needs. Did I mention it has tabs? Yeah, I'm a sucker for tabs. And it has a black, linen cover, that has a much classier look than a running list of random notes on a legal pad.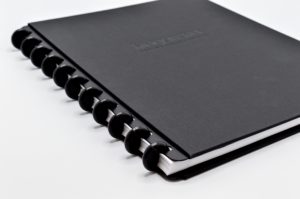 Lawyers especially are slaves to calendars. You show up and wait. That waiting can be a useful time to brainstorm long term goals and an analog journal is an easy tool to use that isn't dependent on battery life and Wi-Fi connectivity. You need a planner. If you're a lawyer who isn't totally ready for the DIY of a bullet journal, the Lawyerist Productivity Journal is just the tool to meet your needs.
---
Written by Jennifer Gumbel
Jennifer Gumbel is an estate planning and probate lawyer in Austin, Minnesota. She takes her morbid nerd-dom to another level by talking about how to organize your after life, with the website An Organized (after)Life and the podcast, An Organized (after)Life, which you can find on the website, Spreaker and ITunes. You can also find her on Instagram with pics on death organizing and small town Minnesota life at the handle @jengumbel.