How to Create an Effective Trial Notebook
Posted by Bindertek on Mar 12th 2021
With jury trials slowly returning to court, you'll want to feel ready to step through those doors again. Building a well-developed Trial Notebook will keep you confident during your trial and can help you win!
3 Tips to Create an Effective Trial Notebook
1. Choose Your Binder
This may seem rather obvious, however, the look, feel, and durability of your binder are very important qualities! Luckily, Bindertek has six Trial Notebook kits that you can choose from depending on your case needs, and each kit comes with a sturdy, professional Bindertek binder. There is a Civil Trial Notebook, a Criminal Trial Notebook, and a Deluxe Litigation Notebook all available in either 2-Ring or 3-Ring styles.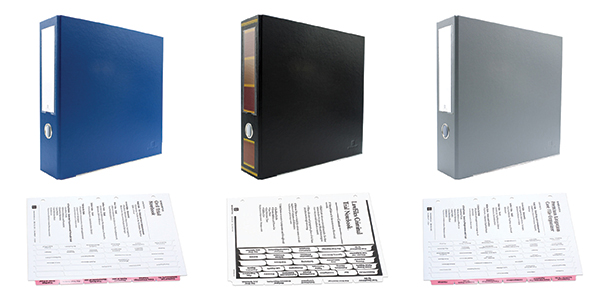 2. Gather Your Resources
Whether you're an experienced trial lawyer or a novice to the trade, you will always need to be prepared. A Trial Notebook contains all of the pertinent facts related to one trial, easily and readily available if needed to display in court. This notebook can be your biggest asset! Take your time to gather your essential resources. Keep it simple yet thorough.
3. Organize & Assemble Your Assets
When you're creating a fine-tuned system from one of our kits, your materials will practically organize themselves. We consulted with prominent trial attorneys to design our kits, so you can rest assured that strategic organization is built-in.
The star of the assembly process will be your tab set. Vibrantly colored tabs with bold, purposeful titles help give you control of your Trial Notebook. Each Bindertek Trial Notebook comes with a set of pre-printed tabs as well as blank tabs for you to customize as needed.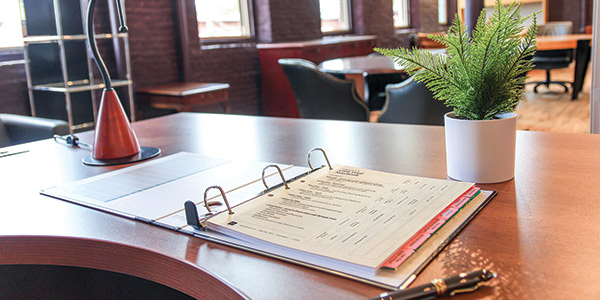 Added Bonus: The task of gathering, organizing, and assembling your essential information will help further solidify the case in your mind.
You're Prepared
Creating an effective Trial Notebook ensures you'll know your case from front to back. What better way to put your best foot forward? Plus, being well organized will make going back to court in person that much easier!