Posted by Bindertek on Apr 23rd 2021

An Organized Space Promotes an Organized Mind
By having an optimized work area, where everything has its place, you spend less time searching for files and documents that you need throughout the day. You want your storage to work for you not against you. Some things to consider when elevating your storage needs:
Do I have storage space available?
Should I be concerned about security?
Will I need more storage over time?
How will a storage unit match my office aesthetic?
By reviewing these questions you'll have a better picture of your needs. Perhaps a simple wall shelf will suffice, some desktop organizers, a mobile file cabinet, or maybe stackable locking storage will do the trick.
Meet the Datum Stak-N-Lok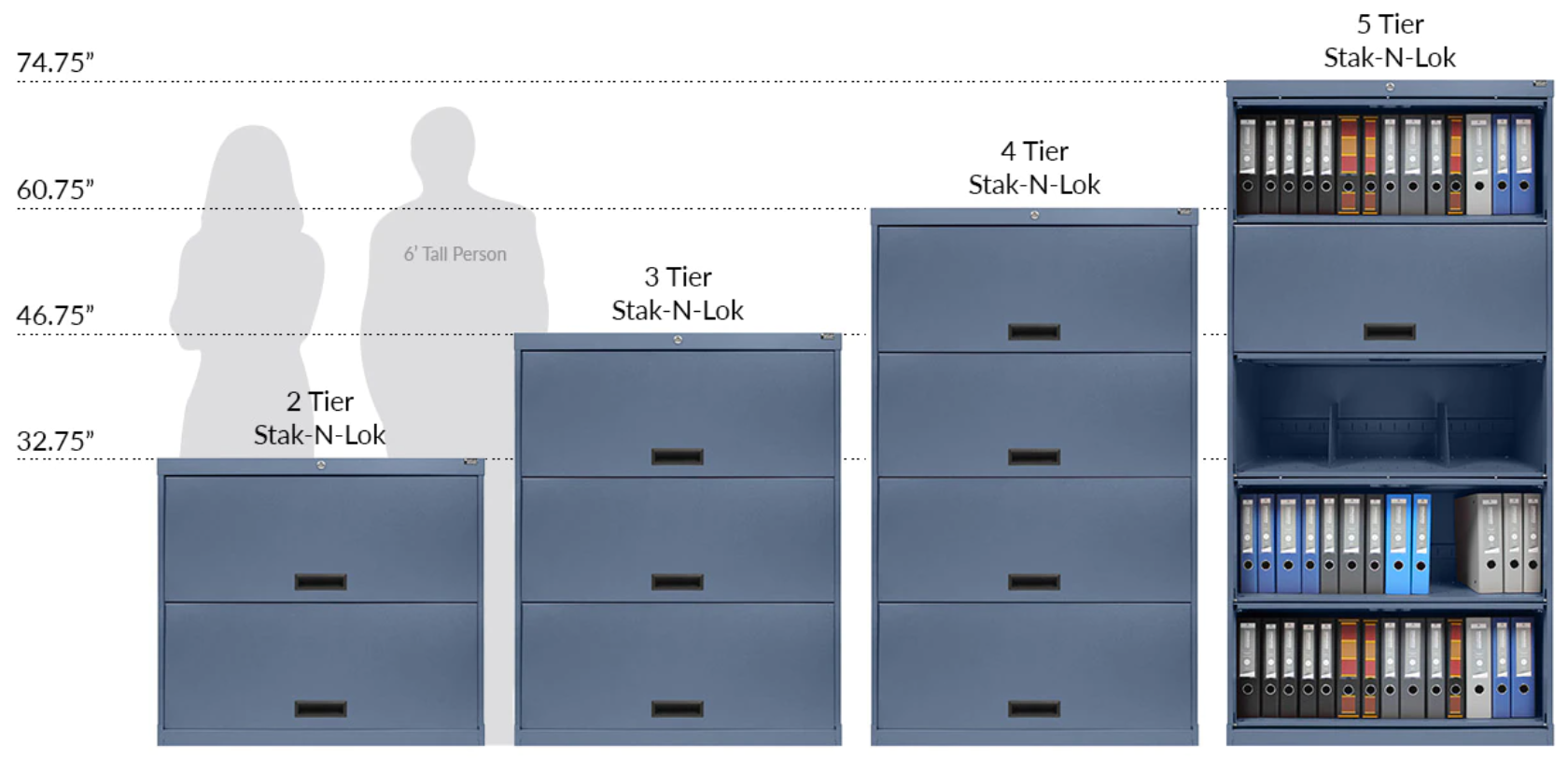 We highly recommend Datum Stak-N-Lok Lockable Shelving for all your office storage needs. Based on your available space, you can choose how many shelves you require, or build as you go when you want more storage. You can be sure that all of your files and documents are secure — the HIPAA-compliant gang-locking mechanism locks all the doors simultaneously with one key. Also, never worry about clashing with your existing interior design because you can select from seven different powder-coated color finishes.
Office Storage for the Win
When reevaluating your office storage, make sure you find the solution that works best for your needs. By optimizing your space you'll create an area you want to work in and you'll be glad you did!